WHEY PROTEIN ISOLATE 90%™
WHEY PROTEIN ISOLATE 90%™
Each 30.6g Serving Provides 27g of fast digesting Protein, with Zero Carb & Zero Fat.
Each serving contains 7g of BCAA , 5g of Glutamine and 4g of L-Leucine, which helps in lean muscle growth.
Quickly absorbed by the body by instantly breaking down into essential amino, which promotes lean muscle growth.

Sanitized
Product

Delivered within 5-7 days


30 Days
Money Back Guarantee

NutriJa's Whey Protein Isolate 90% provides you 27g of pure, fast digesting whey protein per serving with zero carb and zero fat, which is Ideal for both muscle building & fat loss. Whey Protein Isolate 90% comes with the added benefits of BCAA, Leucine and Glutamine which decreases recovery times and repairs muscle faster than other proteins.

-- NutriJa
NutriJa's Whey Protein Isolate 90% is manufactured using Whey Isolate imported from United States of America ensuring protein quality of international standards. Also, added various digestive enzymes like Amylase, Protease, and Lactase & Lipase which helps to digest protein and keeps your digestive system healthy.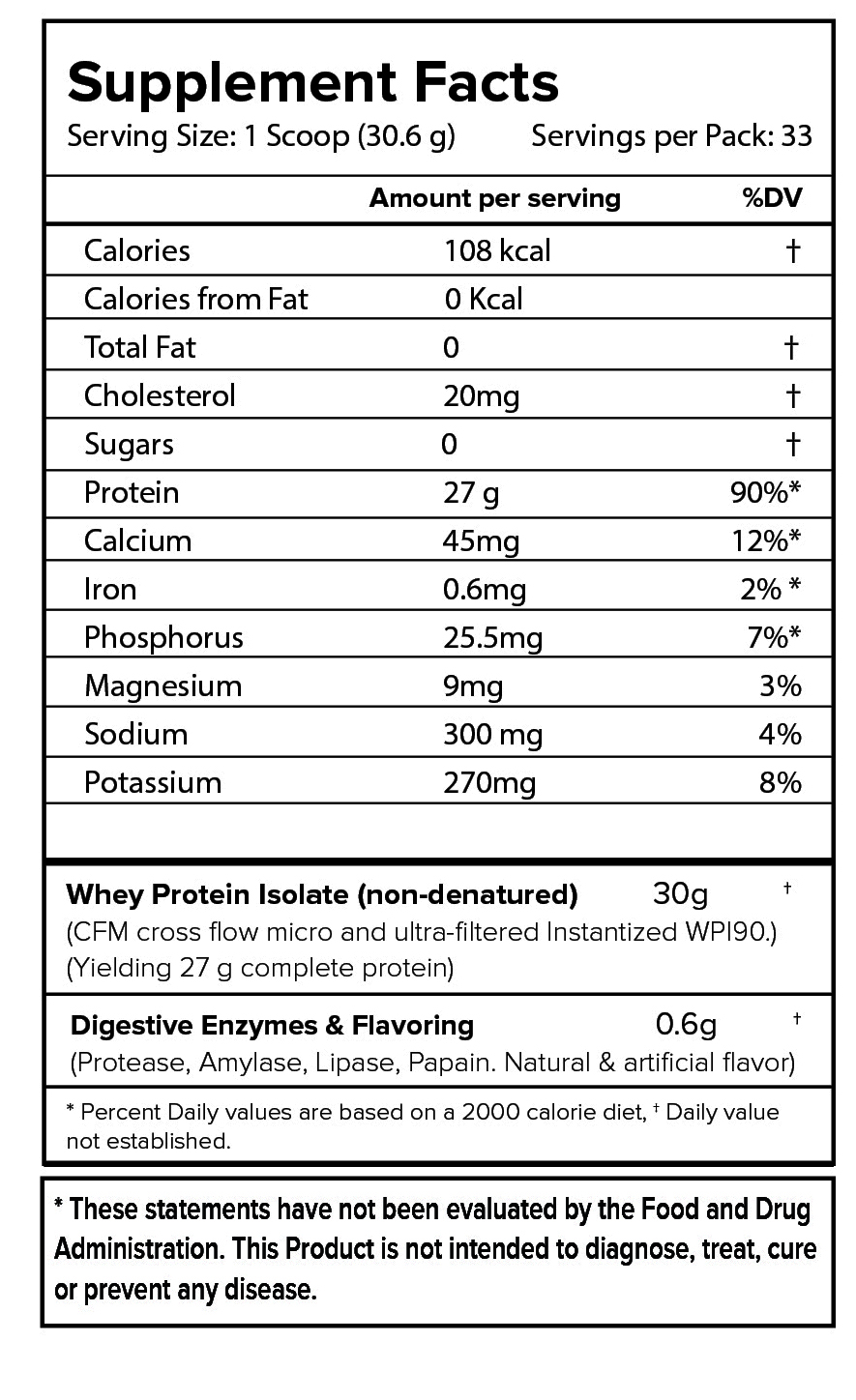 | | |
| --- | --- |
| Caffeine Option | No |
| Select Flavor: | No |
| Brand | NutriJa™ |
| Country of Origin | United States |
| Ingredients | Whey Protein Isolate 90% |
| Form | Powder |
| COA | 3rd Party Lab Report |
| Product Code/UPC | 720444438664 720444438398 720444438381 720444438374 720444438367 |